Let There Be "Supercharged" Light!
The Led Headlamp will illuminate the whole area around you, whenever and wherever you need it. Meet the most innovative and convenient lamp that looks like a stretchy, pocket-size headband, but is in fact the most powerful headlamp on the market.
Thanks to the 230° wide viewing angle, all outdoor activities are now easier and safer- you can use it while jogging at night, cycling, walking your dog, or even if you just want to throw away the rubbish.
Camping, checking the car in the backyard in the evening, tinkering in the garage, fixing the sink, reading a book in the tent or on your porch- the situations in which you'll find the Led headlamp extremely helpful are countless!
Here's Why Ultimate LED Is Different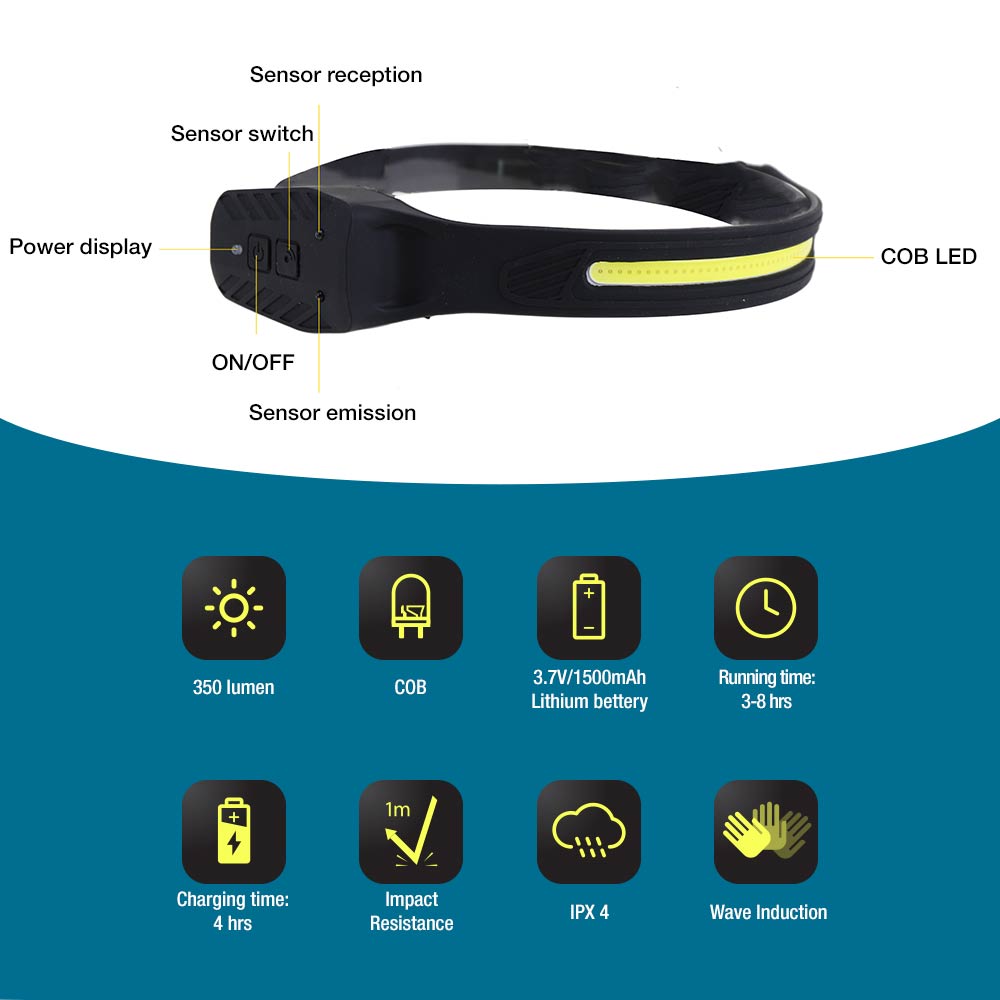 Powered by COB LED that delivers 350 Lumens in high settings
230° wide angle provides intense, bright lighting

Equipped with a wave sensor- turn the lamp on with a hand wave

USB rechargeable

3hrs of light on the brightest setting and 8hrs on the lowest

Waterproof-can be used in any weather conditions

Modern, smooth design - small and flat, unlike many other big headlamps that stick out or don't match the head properly