EZBONDER Solves All Your Complains About Glue
Fixing broken items by yourself is now easier. You will never deal with sticky fingers and messy glue all over the place again. And when you make a mistake, you can adjust it without a problem.
EZBONDER contains liquid resin that only cures when activated by UV light. So you have plenty of time to adjust before you set things into place. This adhesive won't dry out on your shelf, unlike glue.
This magic adhesive helps you fix things flawlessly in just 5 seconds. To make your broken things good as new. EZBONDER is a clear, waterproof, heatproof, and non-toxic adhesive. Perfect for all surfaces.
Give Your Broken Items a Second Chance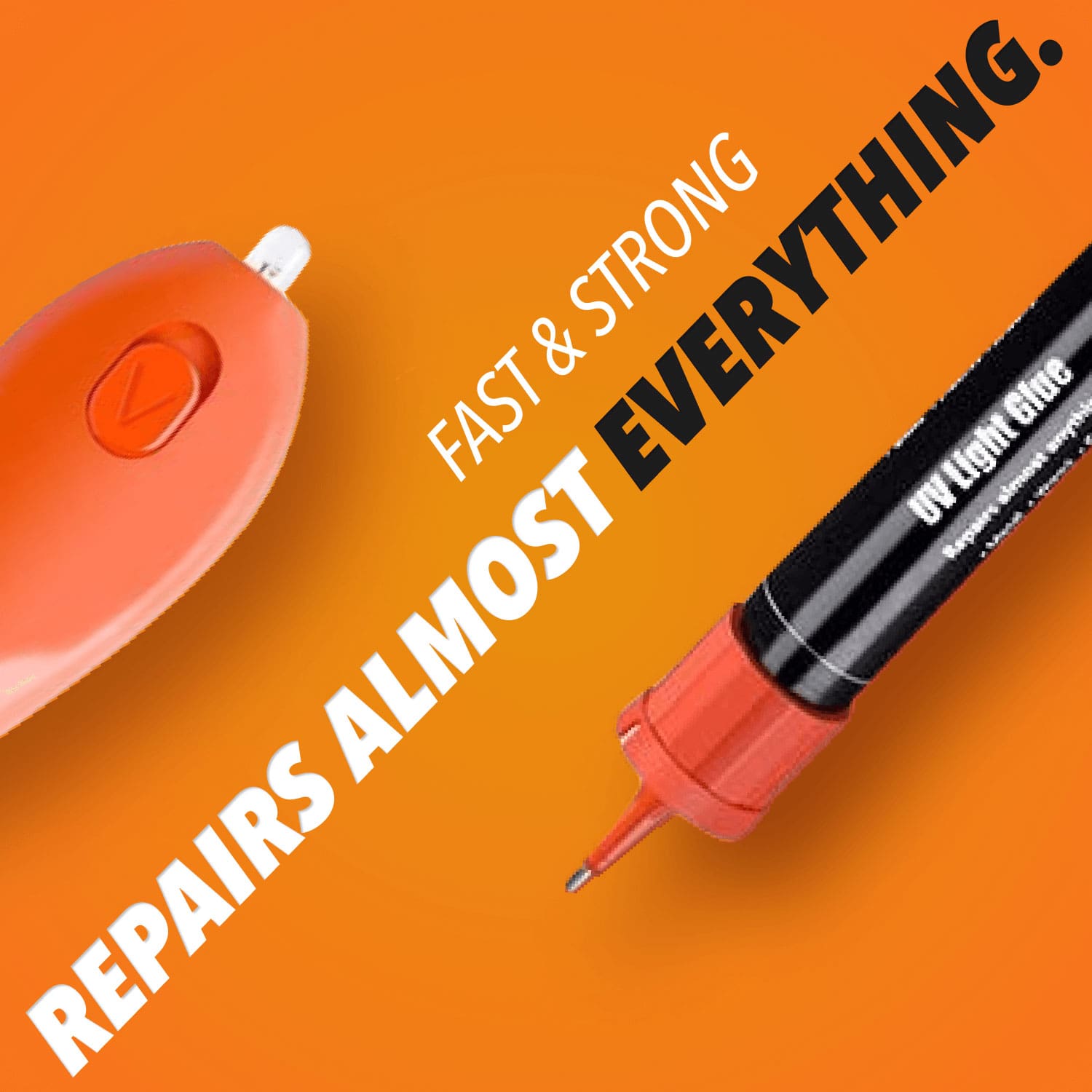 More Reasons to Choose EZBONDER:
Stronger and Lasts Longer Than Glue

Cures in 5 Seconds With UV Light

Easy to Apply and Adjust

Mess-Free and Clear

Safe & Non-toxic

Waterproof and Heatproof

Doesn't Dry Out on Shelf

Works on Any Surface