Fast Charge Your Gadgets and Save Time
Now, you don't have to deal with messy and overwhelming wires. Just place your gadgets on top of the charging pad and you're good to go.
The Chargo Duo charges 2 devices in one power outlet. So lack of wall outlet won't be a problem. This pad charges your gadgets quickly, thanks to its 15W output.
The Chargo Duo makes charging more simple. It automatically aligns your gadgets no matter how you place them. It's also safe for your health and your gadgets.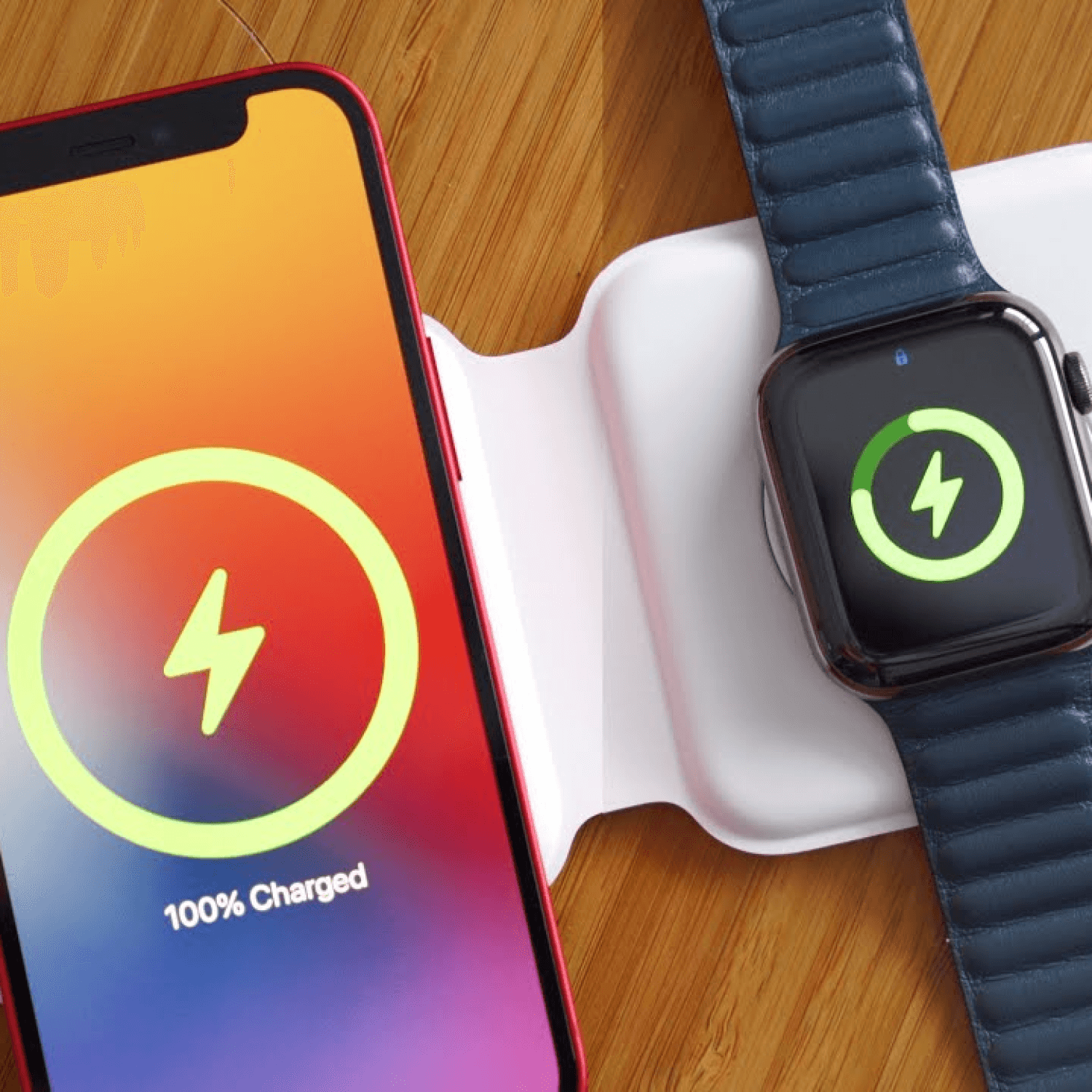 The Easiest Way to Charge Everything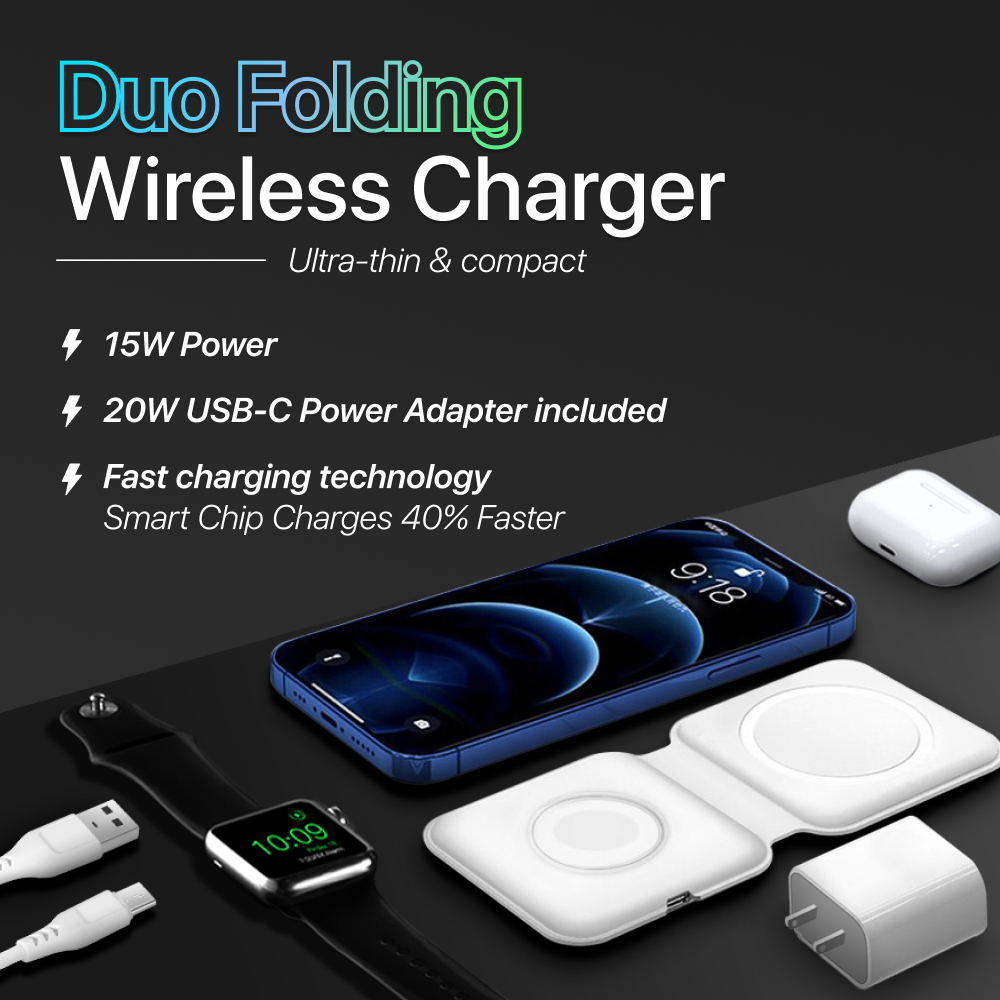 More Reasons to Choose Chargo Duo:
Charges 2 Devices at Once

15W Fast-Charging

Foldable: Easy-To-Carry

Self-Aligning

Wireless Charging

Works With Any Wireless-Charging Compatible Devices

Eco-Friendly