Proven to Quickly Reduce Soreness, Release Tension and Relax Your Whole Body (and mind)!
Simply lay down and feel the muscle tension and tiredness melting away.
Acupressure massage has its roots in ancient Chinese and Indian tradition and has been practiced for ages, being the most natural and effortless relief to nagging back and neck pain, as well as tensed and sore muscles.
Acupressure Mat is like your own professional acupressure masseur; it's easy to use and you can benefit from it anytime anywhere. A 15-minute session on this mat after a tiring day can do wonders to your body and mind and it provides relaxation everyone deserves.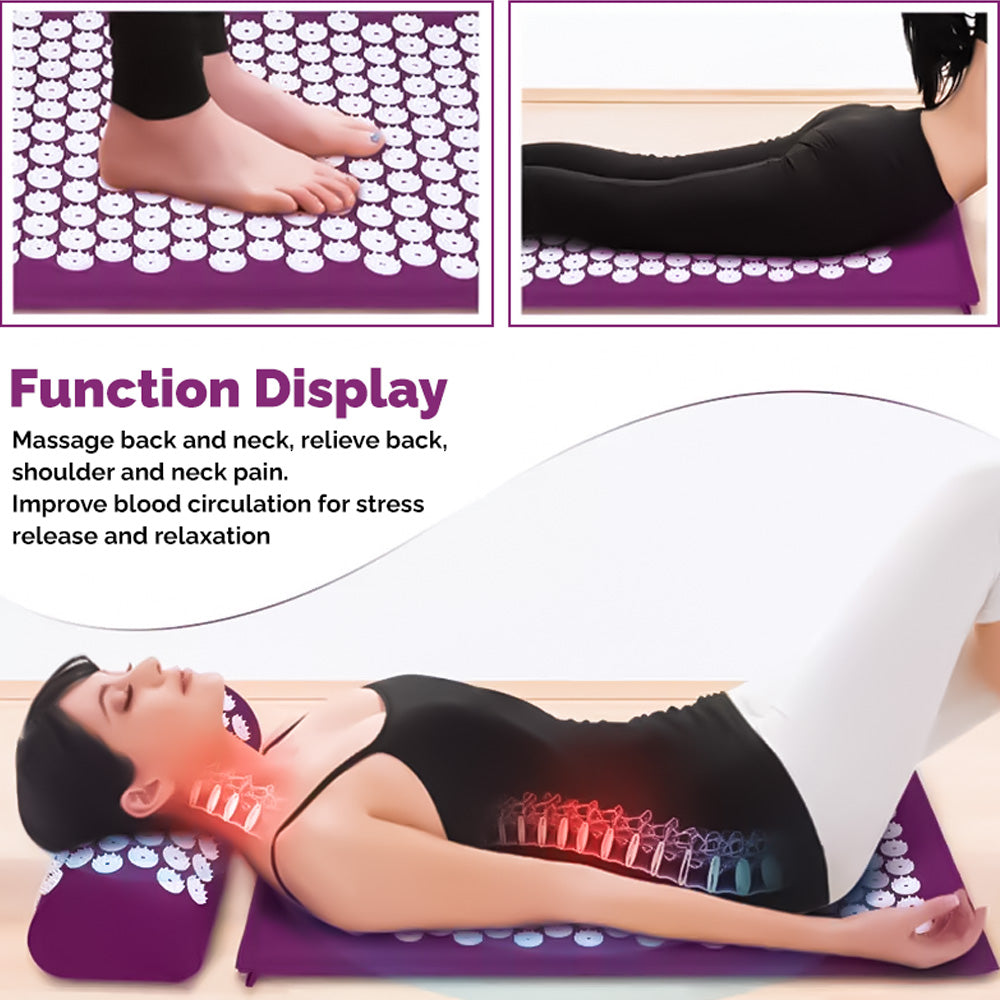 Enjoy the Power of Therapeutic Acupressure Relief from the Comfort of Your Home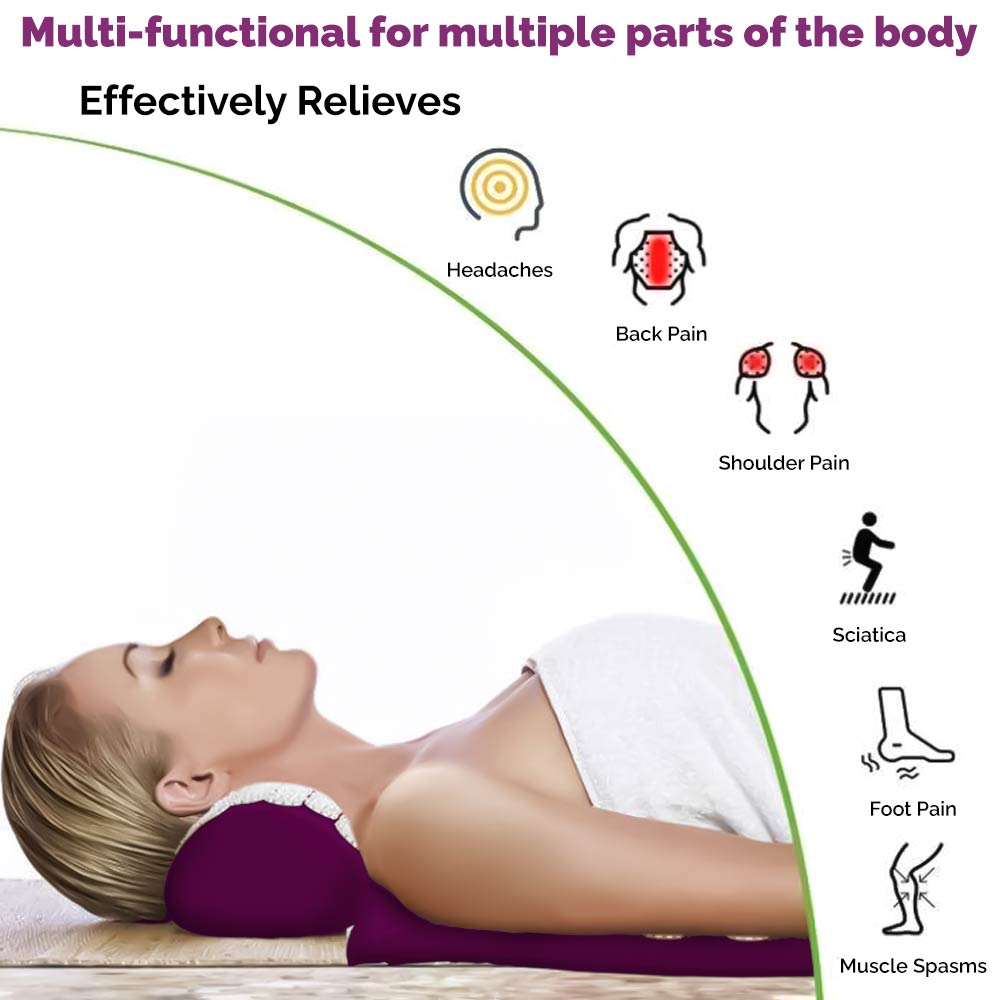 The benefits of the Acupressure Mat are countless:
Alleviates muscle tension and pain and stimulates blood circulation

Reduces stress and tiredness in the whole body, particularly in the neck, back and shoulders area

Thanks to the ergonomically designed pillow, the pressure applied directly to the head and neck can relieve headaches and reduce insomnia

Works great on the skin, helping minimize the symptoms of cellulite

Releases endorphins, unwinds the mind and prepare the body for a deep restful sleep

Reduces or even eliminates the need for expensive treatments as well as therapist, masseuse and chiropractor visits